Activate Gift Cards
Offer a wide range of digital and physical pre-activated gift cards without having to worry about inventory and tied-up capital.
Unlimited Gift Card Options
Successfully support program specific promotions and ship physical and digital gift cards to program members that can be activated on shipment to mitigate risk.
We source from multiple aggregators and direct relationship. That means no inventory costs or issues.
Post Activation Capabilities
Cards can be fulfilled active ready to use or inactive limiting exposure of lost or stolen cards. The choice is yours.
Rapid fulfillment and no expensive security or warehousing.
Agnostic to suppliers of Digital & Physical Gift Cards
Ability to provide gift cards to any service via API (Loyalty, Recognition, Gifting, E-commerce)
The Largest Selection of Both Physical and Digital Gift Cards​
Our multi-supplier system ensures you of the ultimate flexibility when it comes to choosing the gift card option that is right for your brand and program. Our Activate Gift Card service makes it possible for you to normalize gift card information from multiple suppliers, incorporate program specific product details and attributes, and manage images and other media assets, while our program pricing calculator and segment pricing provides the pricing transparency you need when you're at the planning stage.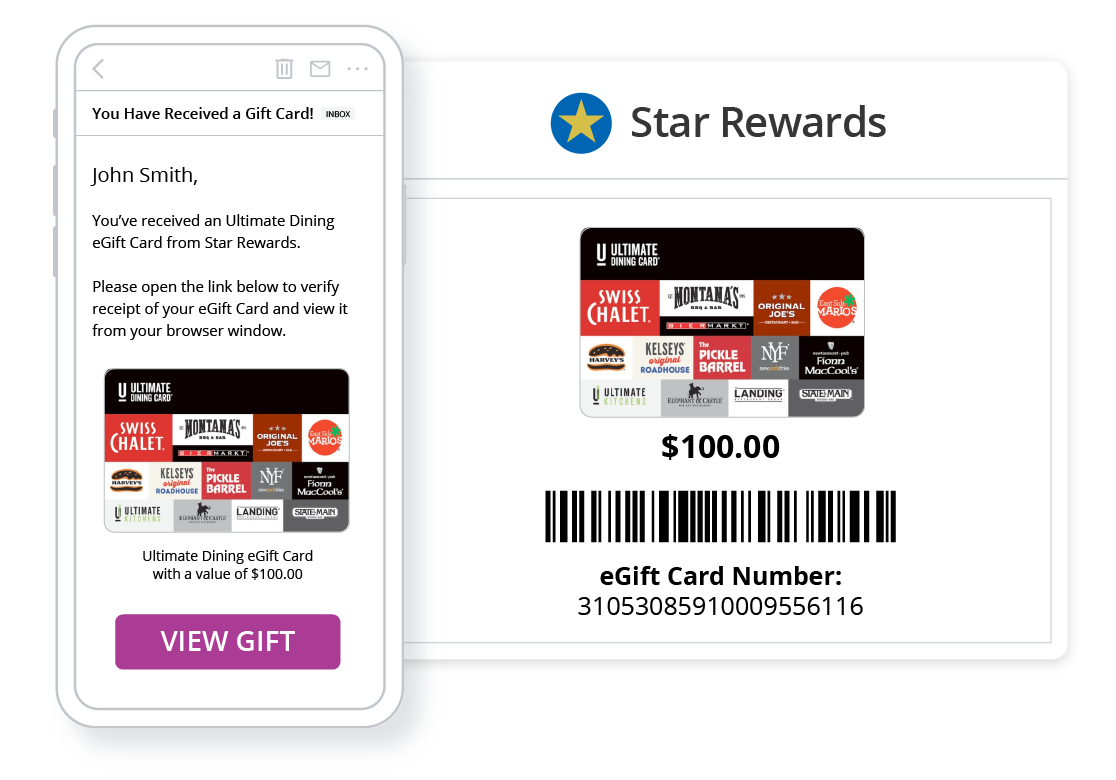 So Many Redeeming Qualities
Free yourself and your organization from the administrative responsibilities that typically come with managing a gift card program internally.
With Activate Gift Cards there are no inventory costs, no inventory issues, no cost for lost or stolen cards (cards are only activated when received), no courier costs and no expensive security or warehousing. We look after it all while providing you with rapid fulfillment and the ability to customize communication specific to your brand with embedded digital gift card codes.
Robust BackEnd Fulfillment Screen
Keep informed and know, in real-time, how your Active Gift Card program is performing with our BackEnd Fulfillment Screen.
With its versatile management tools you can perform tasks such as BIN and ledger management, CPP ratios by segment, X and Y campaign engine for Base Earn as well as monitor and analyze accelerators, promotions and 3rd party earn.
Insightful Member Experience Web Site
The Activate Gift Cards program includes a member experience website.
Designed and developed with the user experience in mind, the self-service web site features an intuitive UI with interactive visualizations and dashboards. Analytical data is presented in a clean and easy-to-digest manner, which empowers smarter and faster data-driven decisions.
gift cards were redeemed through Engage People in 2021.